Post # 13 Entry and drivers area framing
I have seen a few spiral entries in Eagle conversions and decided to do one in mine. One of the nicest is Byron's. So I copied his for the most part. To do it like Byron's I needed to cut into the dash area as the entry uses some of the dash area to make the entry bigger. I will but curved doors on the dash side of the entry so the storage can be utilized. (Eric promised he would teach me to do said project and I have witnesses) I spent a great deal of time making sure the front is seal from the outside air. The only place air can get in is around the entry door ( I have that figured out if all goes as planned),the turn signal lights (they will not be hard to seal because they are LED and do not need the big hole like the stock ones), and the bolts on the mirrors and windshield wipers ( silicone should take care of that). The step risers are 6 5/8 inches. I did not want to get the risers to tall ( I am not getting any younger).
The drivers area was raised to the level of the rest of the coach ( driver up). I did this for two reasons. 1) In an accident with a car or a pickup hopefully things will happen under me not in front of me. 2) The drivers seat can become part of the living room furniture when not driving. I also moved the driver back. I did this because the dash on a driver up is very close to the windshield and stands straight up. By moving the driver back I can slope the dash and get it away from the windshield. I am experimenting with the driver window ( and the entry door window to match) configuration. I am trying to make the coach look a little more modern by slanting the bottom of the window to look like the late model MCI's. Please let me know what you think good or bad.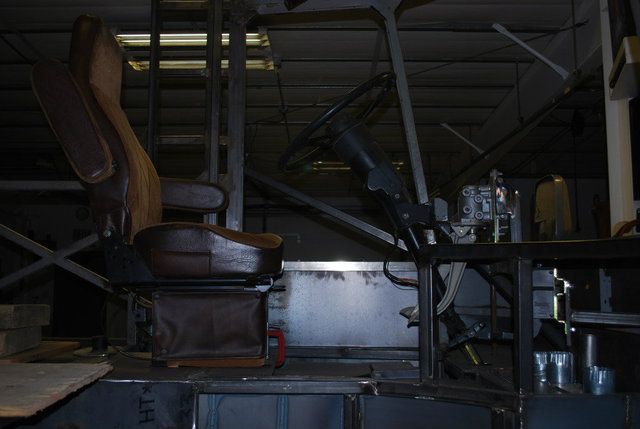 Drivers area from entry door
Dash set back and drivers window
Drivers area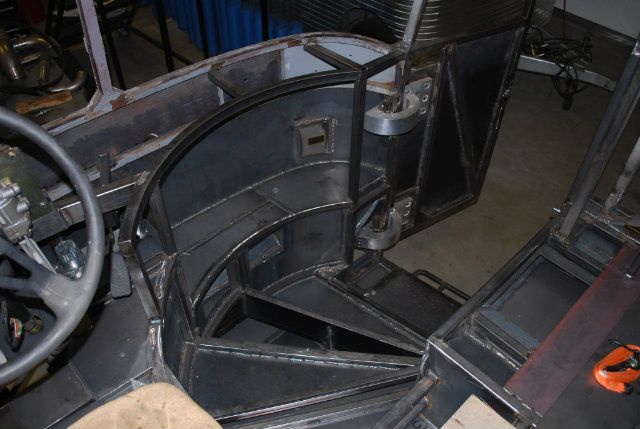 Entry area
Entry area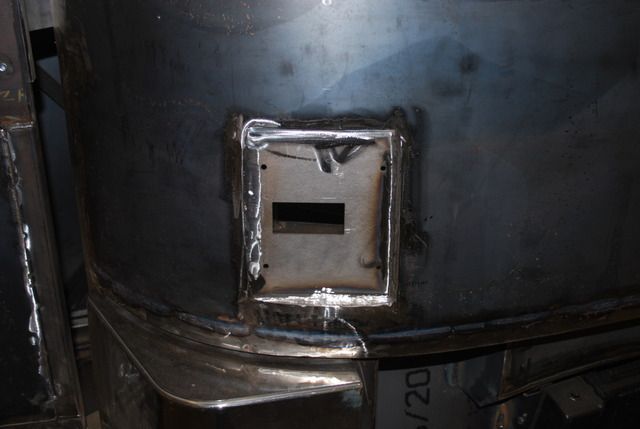 Turn signal mount