Latest update. Well it has been almost a year since I bought this coach. It has been a real blast working on it. I am not a carpenter, plumber, electricial, seamstress, welder . . . but I think it is coming along really well.
This is with the sides painted white.
The rest of the pics show the interior, except for the front blade. Thanks to Chris Armstrong, I now have dual headlights. Still looking for a couple buckets but that is minor. I am very pleased with how this is going. What do you guys think?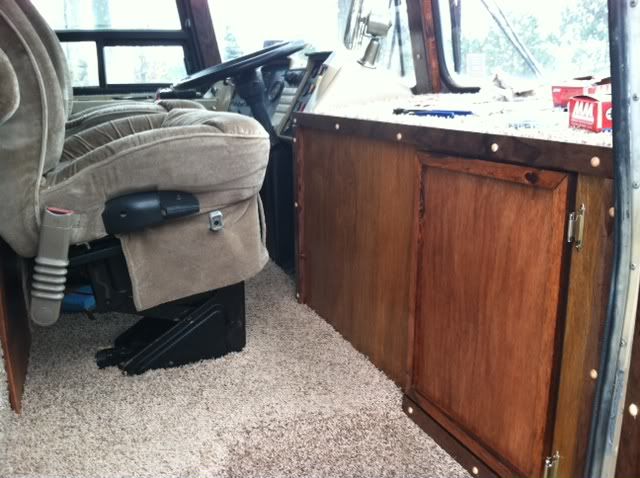 I thank all the Eagle owners that post pics on here. I have looked at all the photos posted. It has need a real inspiration to keep me going. I have a long way to go but seeing what others have done gives me hope. Thanks all.