I know there is a thread about our 04 in "General Eagle Chat" but since it's a project I figured I would start a thread here as well. Usually I take most of the pictures and would be happy to take requests along the way if you need more detail of anything. I may get Jason to step in from time to time to explain what we're doing because I know little to nothing about the technical aspects of the bus.
Hopefully this isn't too repetitive.
Exterior: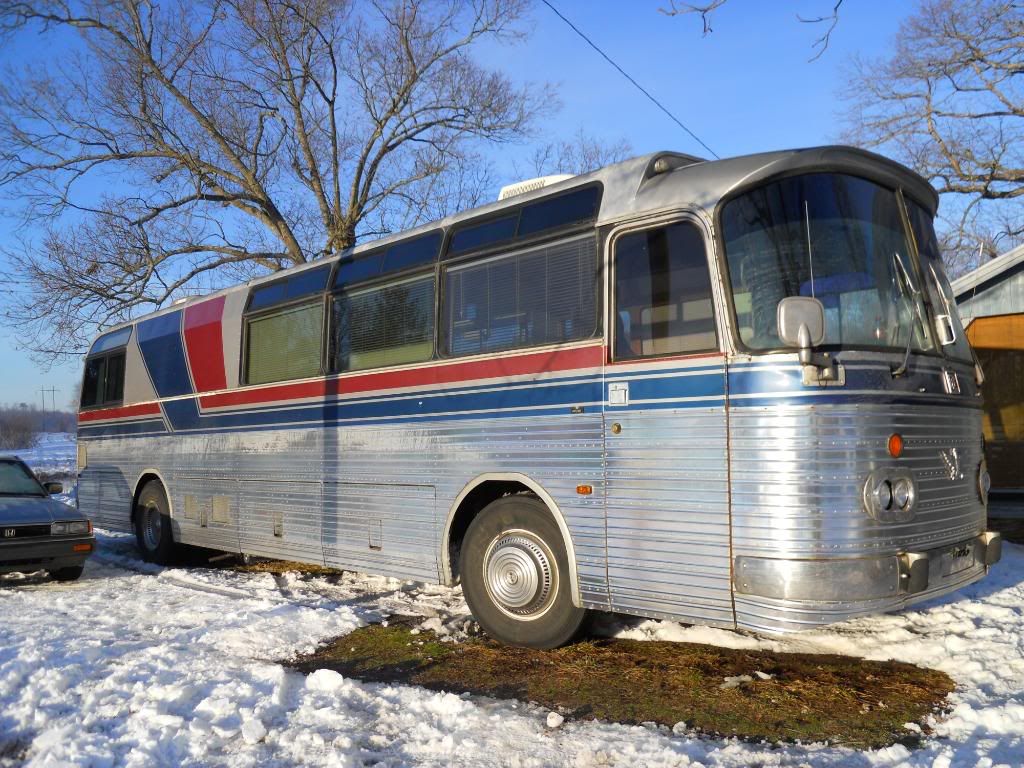 Interior (before):
View fore to aft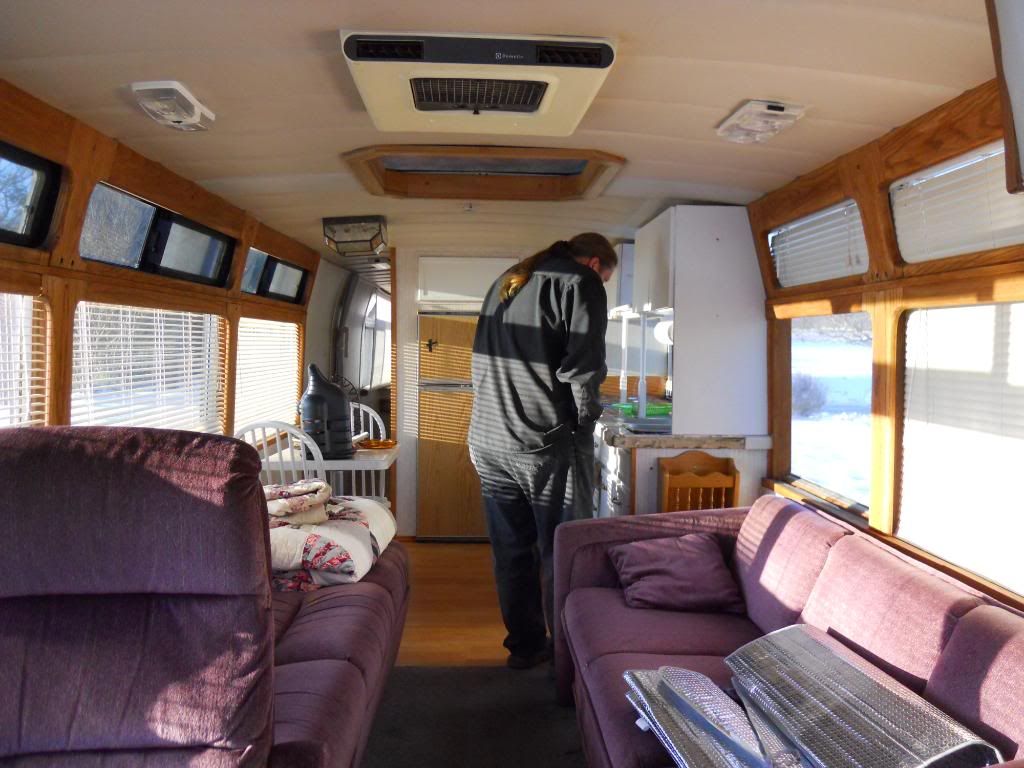 Kitchen cabinets begging to be replaced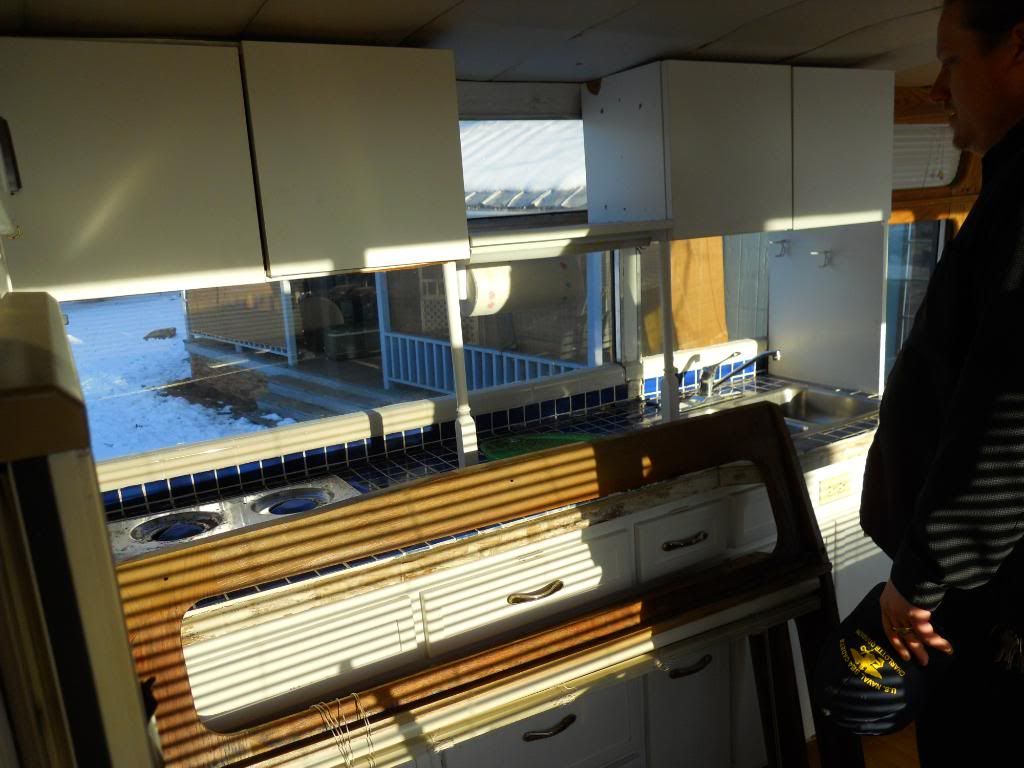 Hallway to bedroom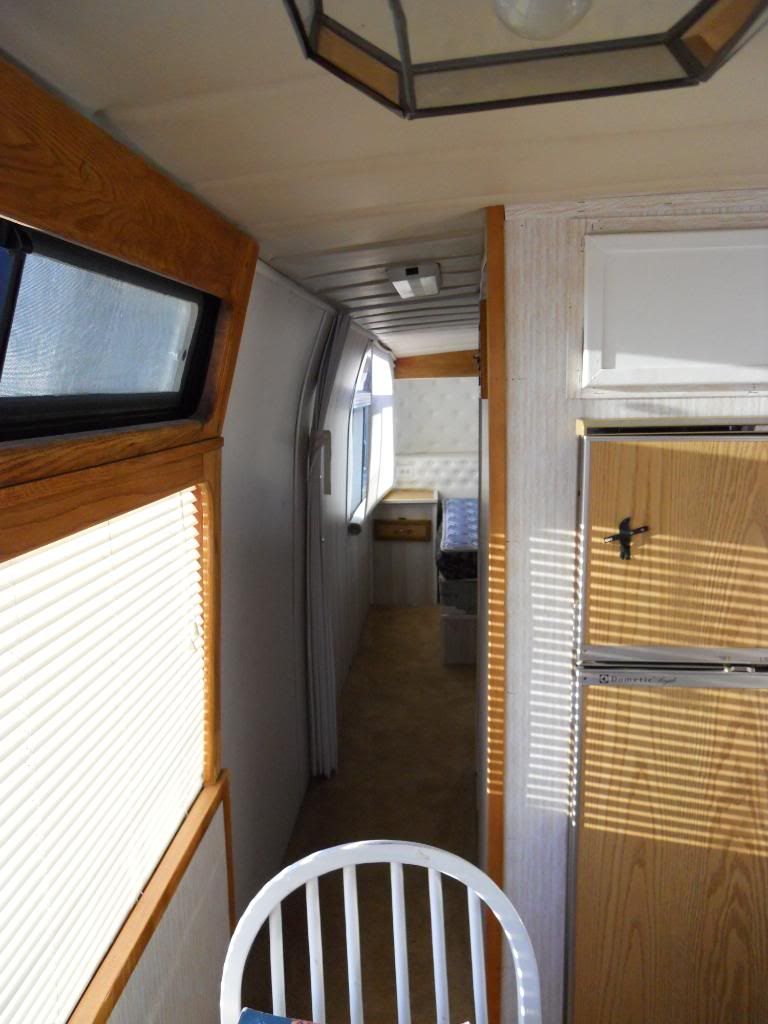 Bedroom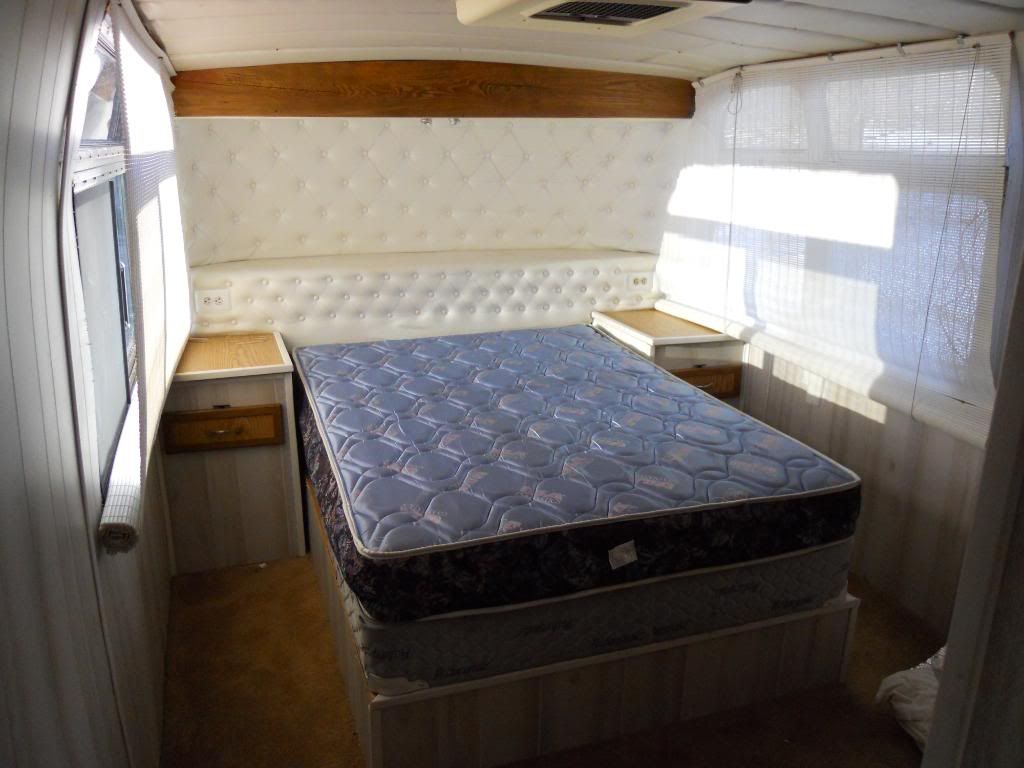 Bath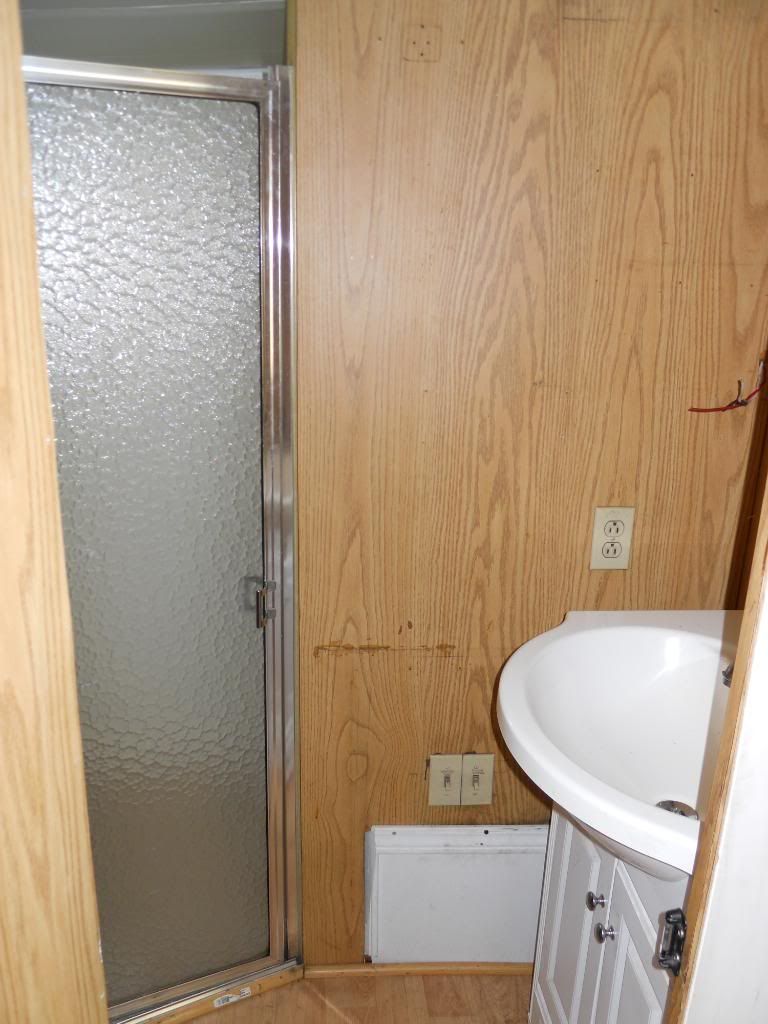 Aft to fore
Interior Kitchen (during remodel):
Window box over counter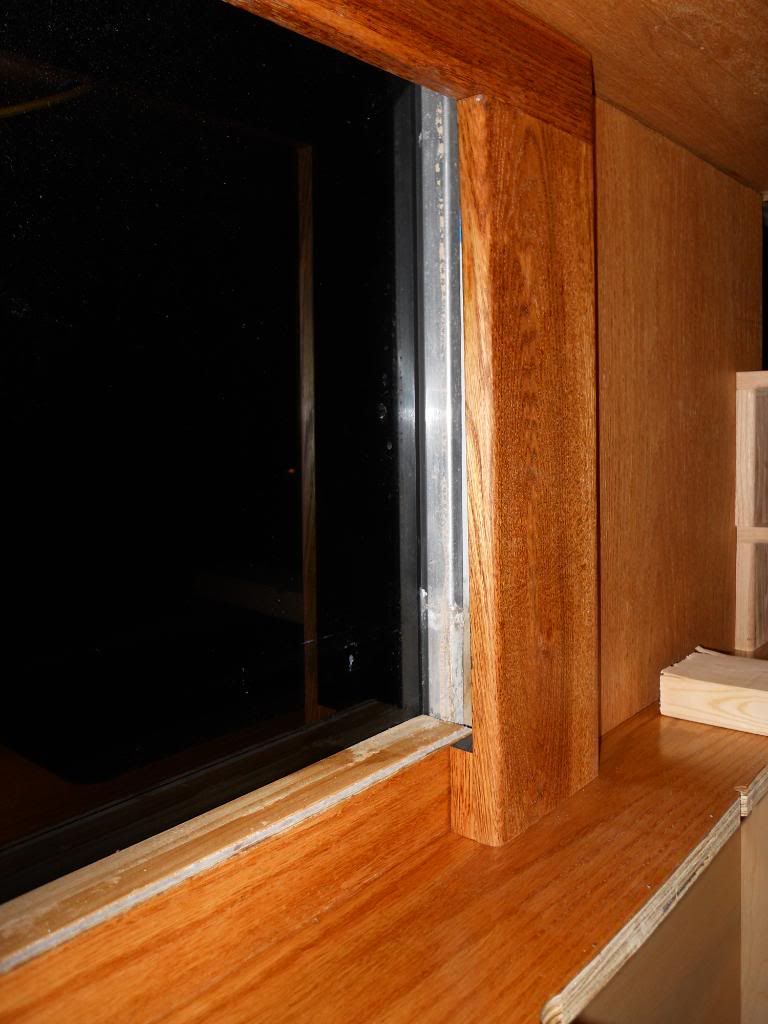 Spicerack (We're debating chain or polished nickel on the shelves to keep the spices from flying)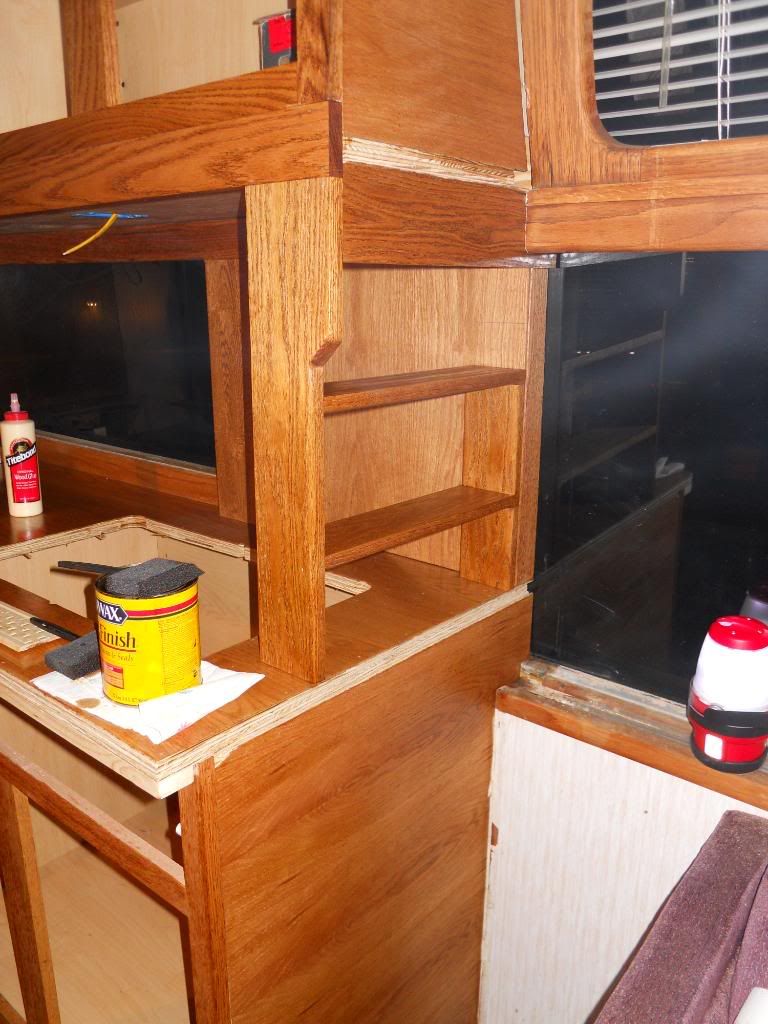 Sans cabinet doors and final touches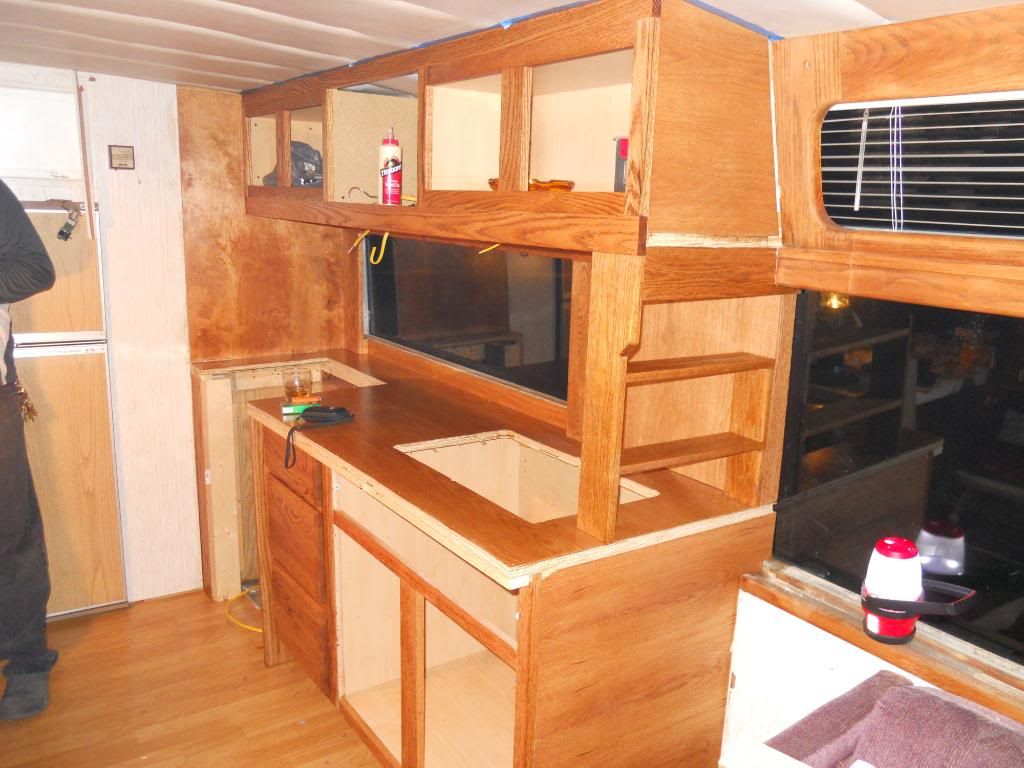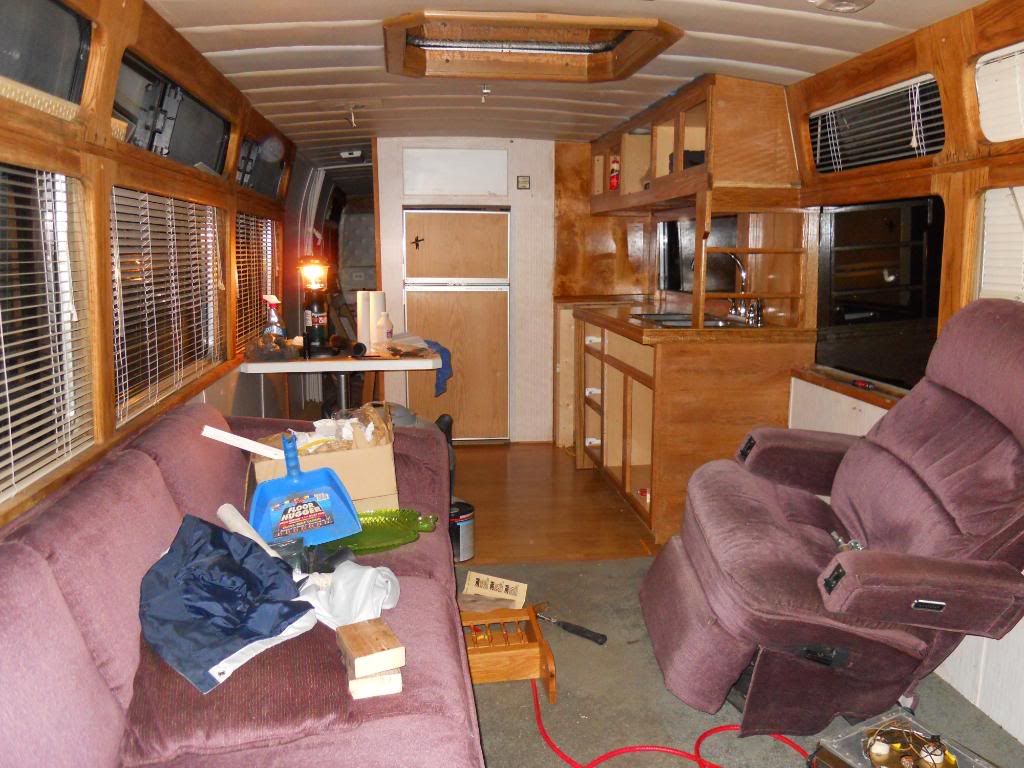 Today I will be working on sealing the cabinet doors and staining/sealing the window ledge behind the counter. I still need to put a couple more coats of sealer on the cabinets and counter top before it's done and I'll try to get that done today as well.
More pics to come when it's all done!
Also, if anyone is interested in pictures of the bays let me know. I haven't taken any yet but I would be happy to oblige before we start work on them if you're curious.