We took a trip to Cortez, Colorado last weekend for our grandson's High School graduation. We left on Wednesday and took I-70 to Grand Junction. For those of you that are not familiar with Colorado: to get to Grand Junction by way of I-70 you go through the Eisenhower Tunnel (about 11,000 feet). Then you drive over Vail Pass (10,666 feet) and on through Glenwood Canyon. The canyon was preserved by building bridges and tunnels and not blasting to widen the canyon. It is a very beautiful canyon.
We visited a friend in Grand Junction and then went on South to Cortez by way of State Highway 141. The Dolores River Canyon was very pretty and most notable was the remains of a water flume hung on the side of the canyon for 5 miles to bring water up out of the canyon. It amazes me how this was done back in the 1800s. We also stopped in Gateway to tour a car museum owned by the owner of the Discovery Channel.
Our grandson also races stock cars and was racing over the weekend. He finished his car about 15 minutes before he arrived at his graduation party. We watched him race Friday and Saturday night. Friday he didn't do very well. He got a little too rough (probably to impress "Grandpa") and got into a wreck and hit the wall. He worked all day Saturday to get it fixed so that he could race again Saturday night. He did a little better Saturday night; he won his heat race. In the main,he was in 4th place on the last lap until another car hit him and he spun out (not his fault this time!)
We came home on Sunday by way of US-160 to US-285 and home. That route took us over Wolfcreek Pass (10,850 feet). Our entire trip took us over 3 major passes and 5 or 6 smaller passes. The bus did fine and we saw some beautiful country.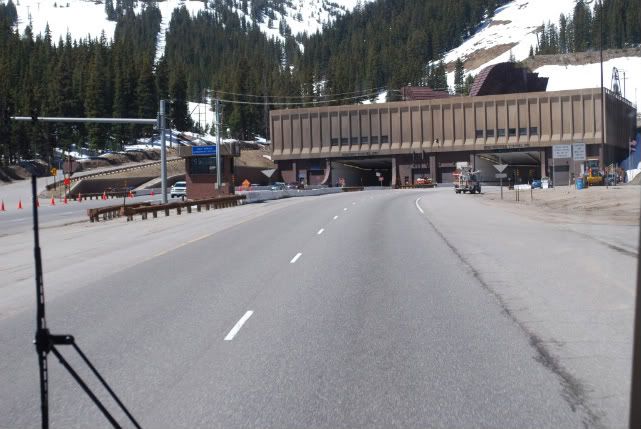 Eisenhower Tunnel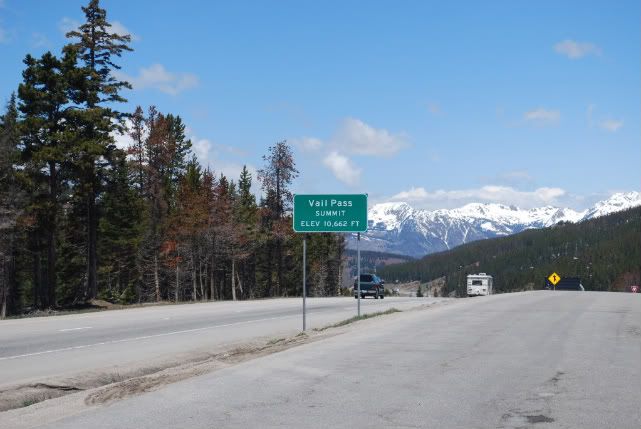 Vail Pass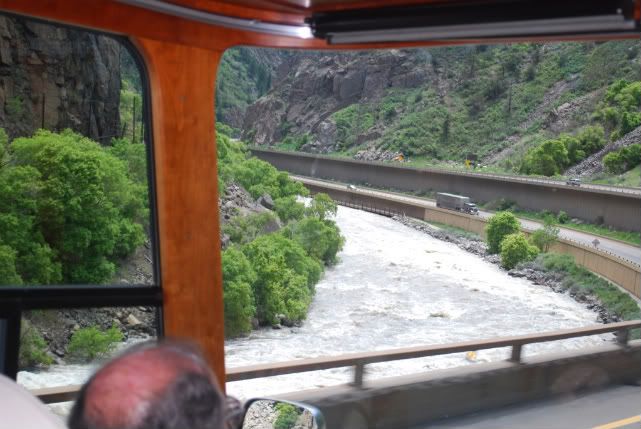 Glenwood Canyon (No bald jokes)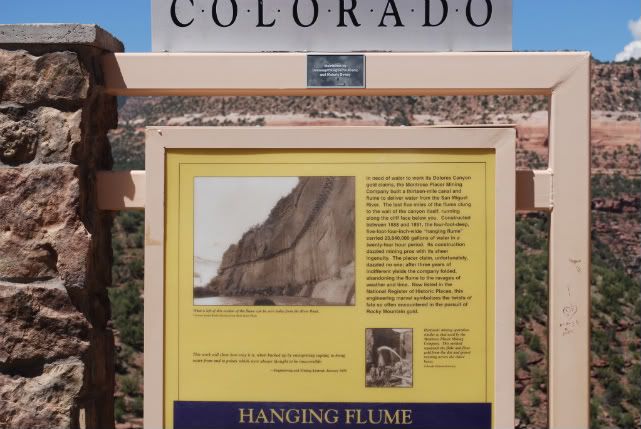 Dolores Canyon Hanging Flume
Eagle in the rocks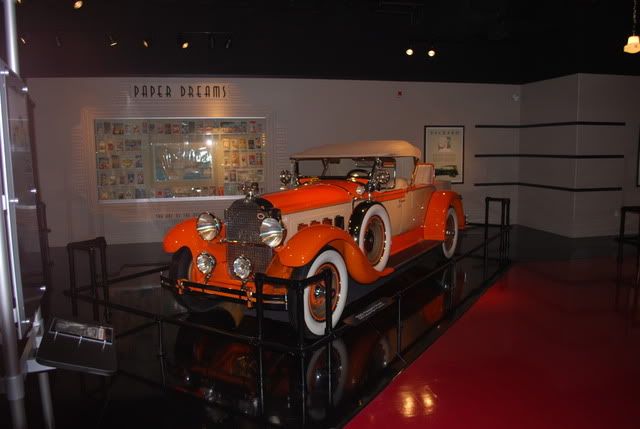 Car Museum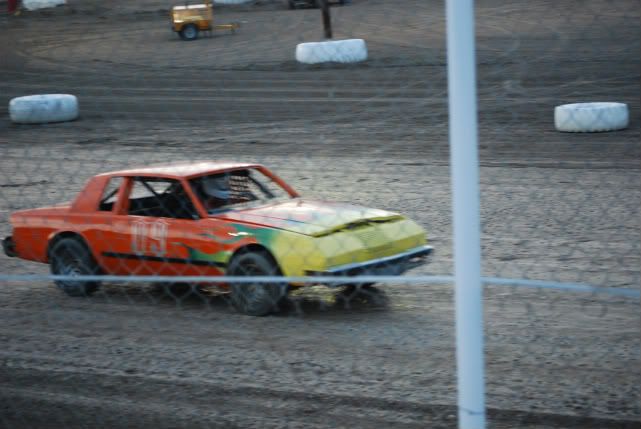 Eric's Number 09
Wolfcreek Pass